Mobile is growing faster than all other digital advertising formats , as advertisers begin allocating dollars to reach of"mobile-first" users.
Historically, there has been a big gap between the amount of time people actually spend on their smartphones and tablets (significant and growing), and the amount of ad money spent on the medium (still tiny). However with success shown by Facebook, the leader in using mobile advertising and different mobile ad types, it represents a fantastic opportunity for brands to leverage the medium.
"
Mobile is now the first screen!
,,

Target hyper-local with Mobile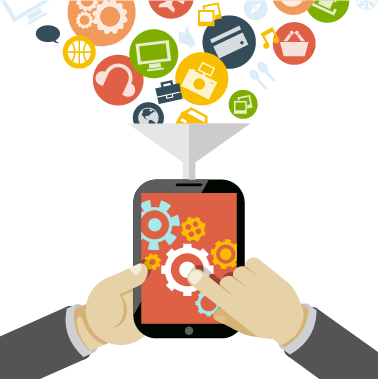 A true differentiator for mobile is the ability to reach people in key locations through hyperlocal targeting. Hyperlocal, as it's called in ad tech circles, allows marketers to use a smartphone's GPS data to geographically target audiences for the purpose of delivering relevant ads. We have partnered with some of the best mobile companies to help brands make the most of this opportunity. So, whynot give it a try?


Do get in touch to know more.