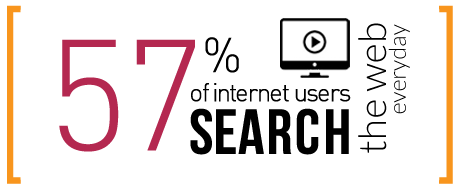 Most people think that have a good looking website is the key to web success with basic IT functionality. They normally assign their IT manager to oversee web development. They could not be more wrong! A website needs to not only have a design basis your brand positioning, it should be SEO optimized to be able to appear in search results, so that you get relevant traffic. It should have the right hosting provider basis your long-term business goals.
"
Websites that get results!
,,

That is why our approach to web design is different!



In order to make a website that works perfectly, we start with installing a tracking software on your current website. This helps us track user behavior and identify the flaws. Basis this information, we create a web design brief and then get the team to start working on the first set of designs. Our design team is highly proficient with the latest content-managed platforms, such as WordPress and works closely with our SEO, PPC, and Conversion Optimization specialists to build the right site for your organization. And ofcourse, we will create a design that is a great reflection of your brand's digital presence.


Do get in touch to know more.